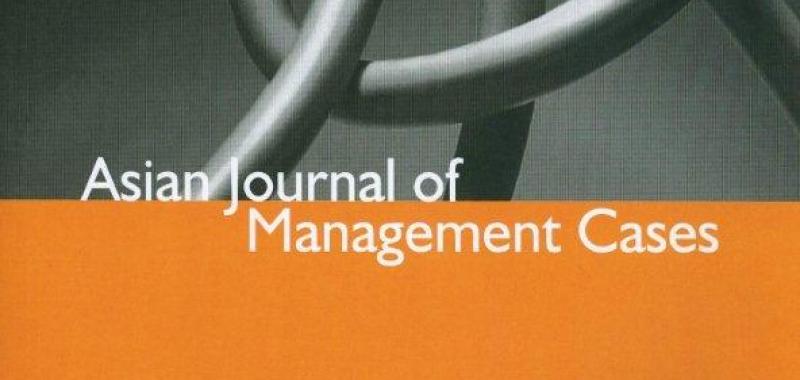 Asian Journal of Management Cases Volume 15 Issue 1 has been published . AJMC is a peer reviewed journal edited by the faculty at SDSB-LUMS and published through Sage Publications.
The journal aims at providing high quality teaching material to academics, consultants and management developers, through case-based research on management practices in the socioeconomic context of developing Asian countries. The latest issue comprises the following cases:
Editor: Arif I. Rana
1. KASB Bank Limited: Capital Shortage
Muntazar Bashir Ahmed
2. Capacity Building in a Government Regulatory Firm (A)
Meenakshi Aggarwal-Gupta and Shailaja Karve
​3. Training Needs Analysis in a Government Regulatory Firm (B)
Shailaja Karve and Meenakshi Aggarwal-Gupta
4. Training Delivery and Evaluation for a Government Regulatory Firm (C)
Shailaja Karve and Meenakshi Aggarwal-Gupta
​5. SIL: Value Chain and Strategic Choices
M. Shakeel Jajja and Syed Zahoor Hassan
​6. The Journey of Unicorn Uber from San Francisco to International Disruption
Haresh Barot and Poonam V. Chhaniwal
​7. Mediterranean Textile Company - Negotiating for the Release of Hostages
M. Ghufran Ahmad and Danish Rasheed
Please visit https://crc.lums.edu.pk/asian-journal-management-cases for more information on AJMC.